Back to List
"Nature Connects " Lego Art Exhibition Kicked off in Chengdu IFS Feel the Natural Connection in the City Center
June 21, 2018, Chengdu, China – Chengdu IFS (Chengdu International Finance Square ) joins hands with the award-winning American artist, Sean Kenney, to present the "Nature Connects " Lego Art Exhibition today. As the first and only host city in mainland China, Chengdu unveils the global exhibition tour of "Nature Connects". Through the groundbreaking use of six natural scenes, Chengdu IFS sets up a diverse and vivid Lego animal world in the city center, as it seeks to showcase the interconnection of everything in nature and surprise visitors with a wonderful journey to "Feel the Natural Connection in the City Center".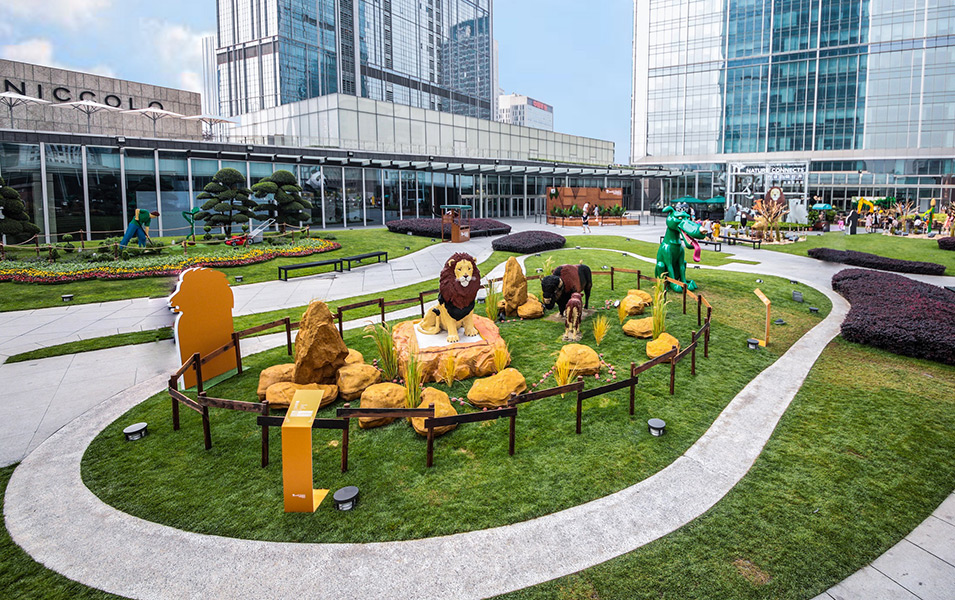 The " Nature Connects " debuts at Chengdu IFS
Nature Connects' Debut Show in Mainland China, Creating a Cube Animal World through Six Natural Scenes
The "Nature Connects" global exhibition tour – presented by Sean Kenney, the first artist accredited by Lego, and his team – has been staged in North America, Europe and Asia for 6 years, attracting some 75 million visitors altogether. The award-winning events are praised as the "most incredible exhibition" by Lonely Planet, the world's largest private travel guide publisher. The exhibits of "Nature Connects", built by Sean Kenney with over 1 million Lego bricks in 3 years, are extoled by the media for their visual appeal, as well as extraordinary artistry and creativity.
Instead of previous venue options like botanies or science museums, it chooses a shopping mall for free-of-charge exhibition to the public for the first time. Owing to its positioning as the "new landmark" of the city, Chengdu IFS sets up a natural ecosystem comprised of birds, animals and fishes amongst other city landscapes.
The " Nature Connects ", divided into six themed scenes of the steppe, rainforest, glacier, animal extinction, panda paradise and gardening, renders not only distinctive features of the scenes, but also attractions varying in daytime and at night. The 27 groups of exhibits, including lions, hummingbirds, polar bears, dodos, pandas and gardeners, are distributed in various areas by their living habits or similarities, thereby reproducing real and vivid life scenarios of the animals and humans.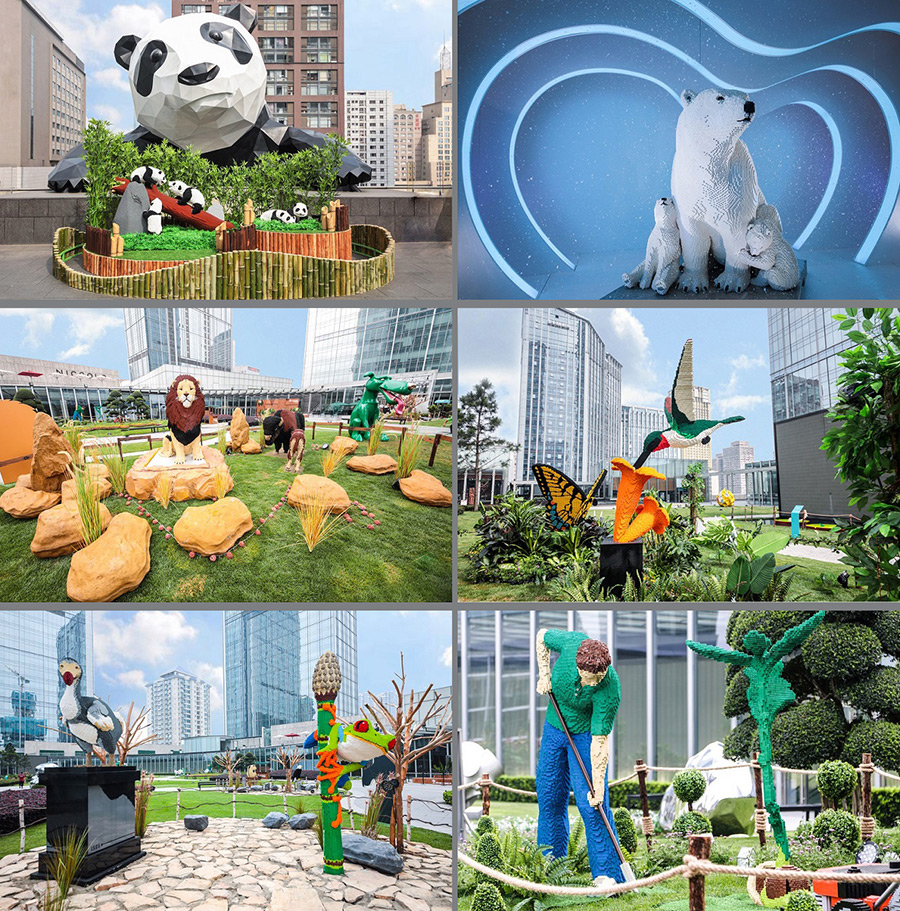 Six natural scenes present marvelous sceneries that vary in the day and at night.
With Lego blocks, it's easy to build up their appearances but hard to show their manners. The exhibits of "Nature Connects" do well in reproducing not only the appearances, but also the signature gestures, movements, expressions, emotions and souls of some endangered animals. The exhibit insects and plants are magnified nearly 100 times and large animals are 1:1 restored to bring forth a peculiar animal world, from which visitors can observe from a richer and clearer perspective and gain a different experience.
Besides, the "Panda Paradise" created by Sean Kenney and his team returned to their "hometown" of Chengdu for the first time through this exhibition. A group of cute panda cubs, and "I AM HERE", the giant panda outdoor art installation that has become Chengdu's business card, offer great places for fun and social interaction.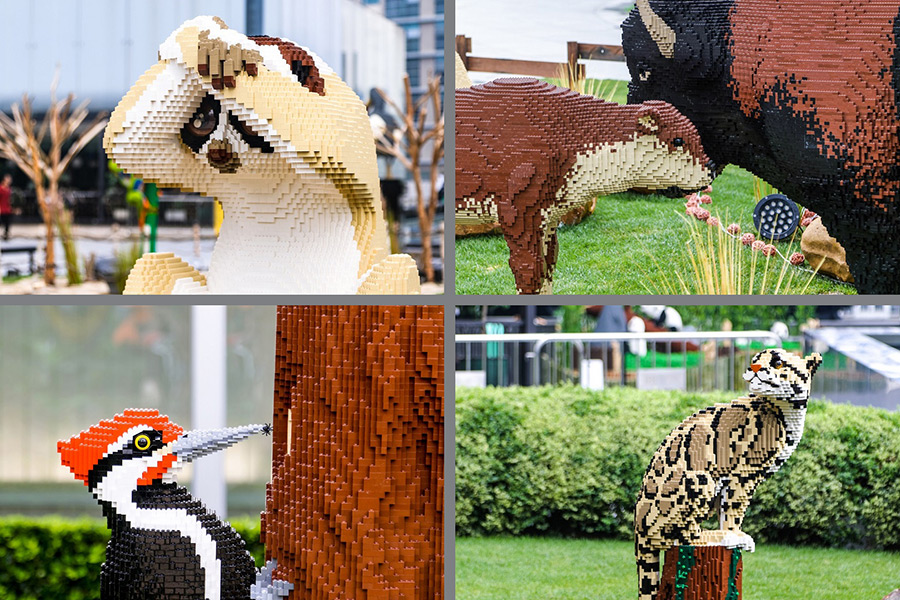 Nature Connects' exhibits feature delicate postures and facial expressions
Business Promotes Art Popularization ,Innovation Express Natural Balance
Mr. Sean Kenney also kindly answers questions from children present today on his original intention of creation: "The core of Nature Connects is connection. Just like Lego blocks, everything in nature, including humans, is interconnected to stay in a complex balance. I hope to give Lego a new way of expression, bring some inspiration and education, and attract people to pay more attention to endangered animals and the human-nature relationship, through an artistic perspective."
"Mahua FunAge" Theater Settled in
This art exhibition will last until August 31. In addition to the six natural scenes, there's also a "Lego Art Space" set at L7 of the Chengdu IFS, which exhibits not only flying bee products, but also Lego collections and works of local collectors. What's more, 30,000 Lego blocks are offered for local citizens to build up the natural paradise in their minds. Additionally, Chengdu IFS also cooperates with CI (Conservation International) to open the "Seeds of Nature" charity garden in the "Gardening". By donating to CI, visitors could plant their own plants on site and leave their own environmental declaration.
During the exhibition, exciting activities such as "Wonderful Ice and Snow Party", "Natural Experience Summer Camp" and "Fun Animal Weekend Craft Classes" will be available; and at 16:30 every Saturday, Mahua FunAge, a top-notch troupe in China, will stage an outdoor interactive "Animal World Mini Show". Moreover, there are " Nature Connects " limited edition peripherals for you to redeem, including Chengdu IFS x Nature Connects limited stationery sets, and cold knowledge cute card sets. You'll have a lovely summer vacation through the interaction with nature.
"Animal World Mini Show" staged by China's top troupe "Mahua FunAge"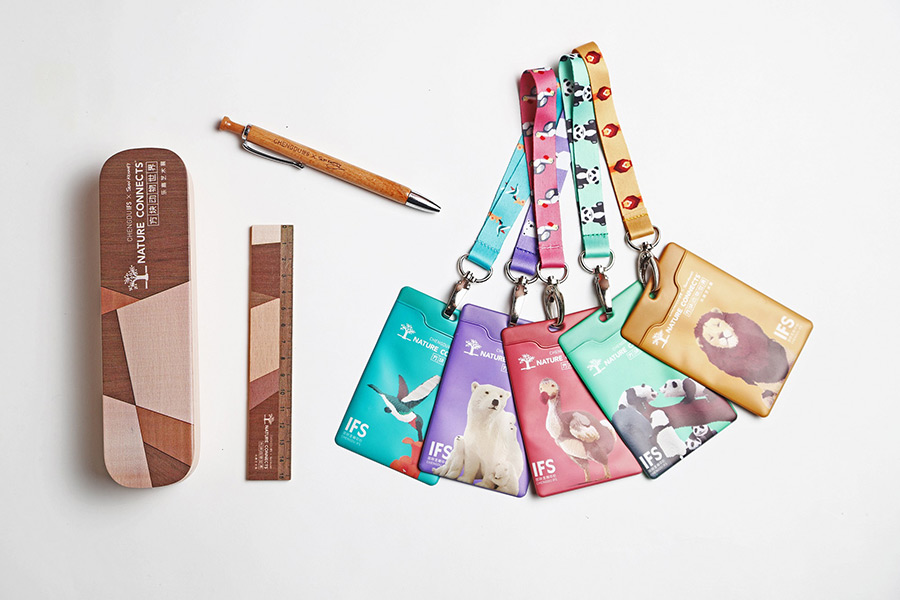 Limited peripherals like Chengdu IFS x Nature Connects stationery sets and cold knowledge cute card sets offered
Exhibition details
Theme: "Nature Connects " Lego Art Exhibition
Date: June 21- August 31, 2018
Venue: Sculpture Garden, L7 and Atrium (near Adidas), LG2, Chengdu IFS