Back to List
"Lucky Gold Go" Spring Festival Event Launched at Chengdu IFS
Chengdu IFS (Chengdu International Finance Square) "Lucky Gold Go" Spring Festival event officially kick-off on January 14, 2022, which coincided with the 8th birthday of Chengdu IFS, bringing blessings to the public during Chinese New Year. "Fortune Wishing Wall", "Lucky Doorway" and "Happiness & Longevity Roof" create the warmest festive atmosphere, Spring Festival art exhibition showcases a refreshing experience for traditional works, together with the interactive wishing mini-programme, "Lucky Gold Go" injects the fortune elements in full for Year of the Tiger.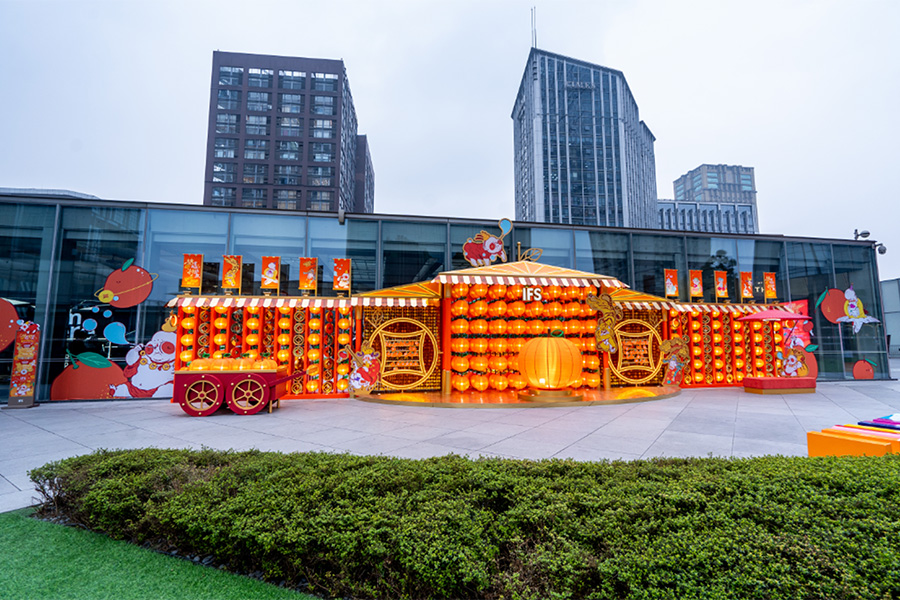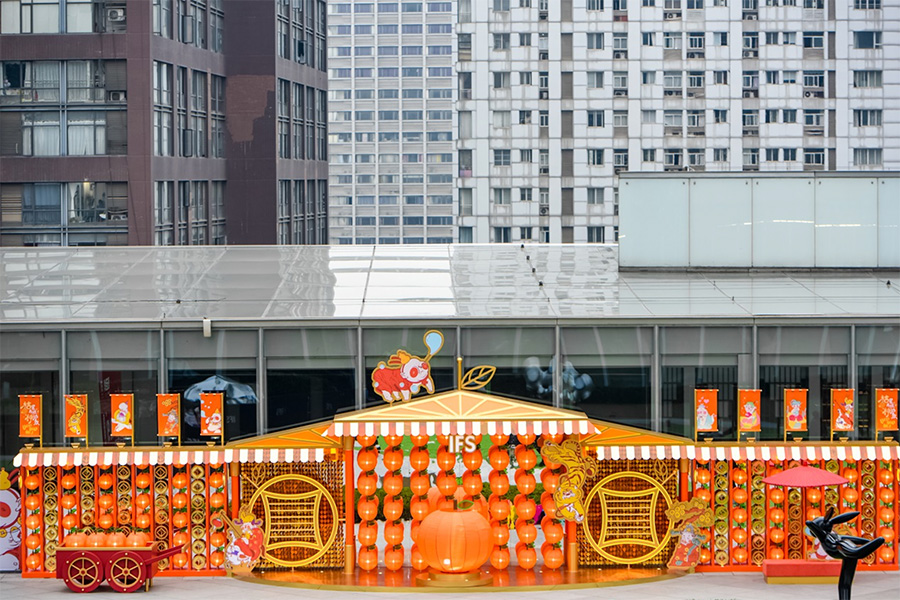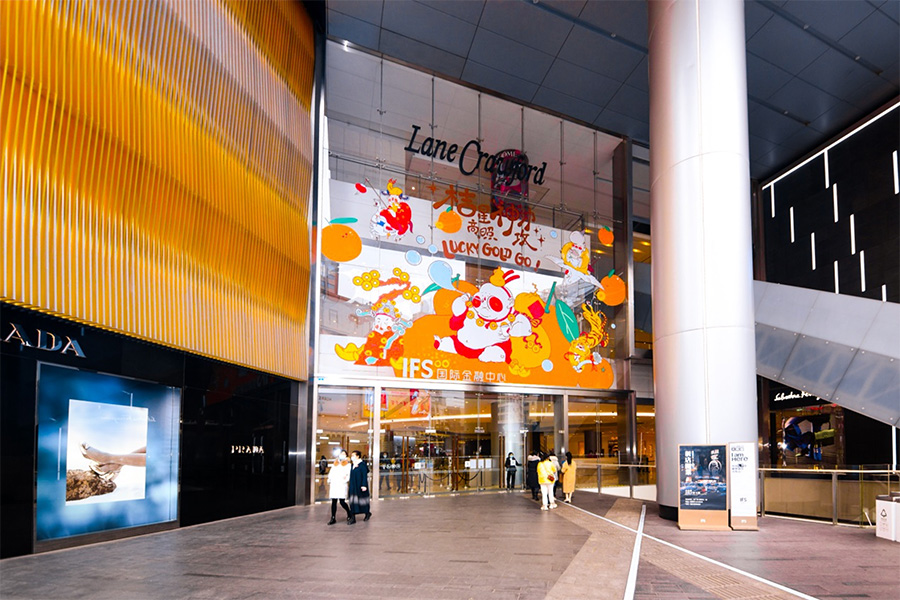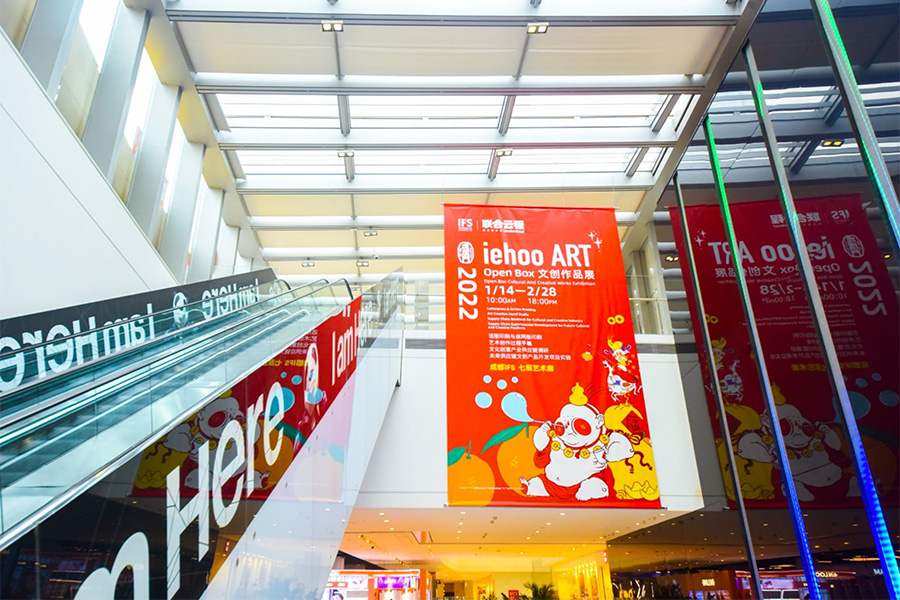 Wishing for fortune is the tradition for Lunar New Year. This Spring, Chengdu IFS crossover with iehooART's "OMG!Here comes the Gods!" series, connecting the new imagery of Chinese Gods with the blessing theme of Mandarin Orange (means good fortune) to co-create a giant orange wishing wall at L7 Sculpture Garden, welcoming everyone to make their wishes to the "God of Fortune" – wishing for a blessed new year!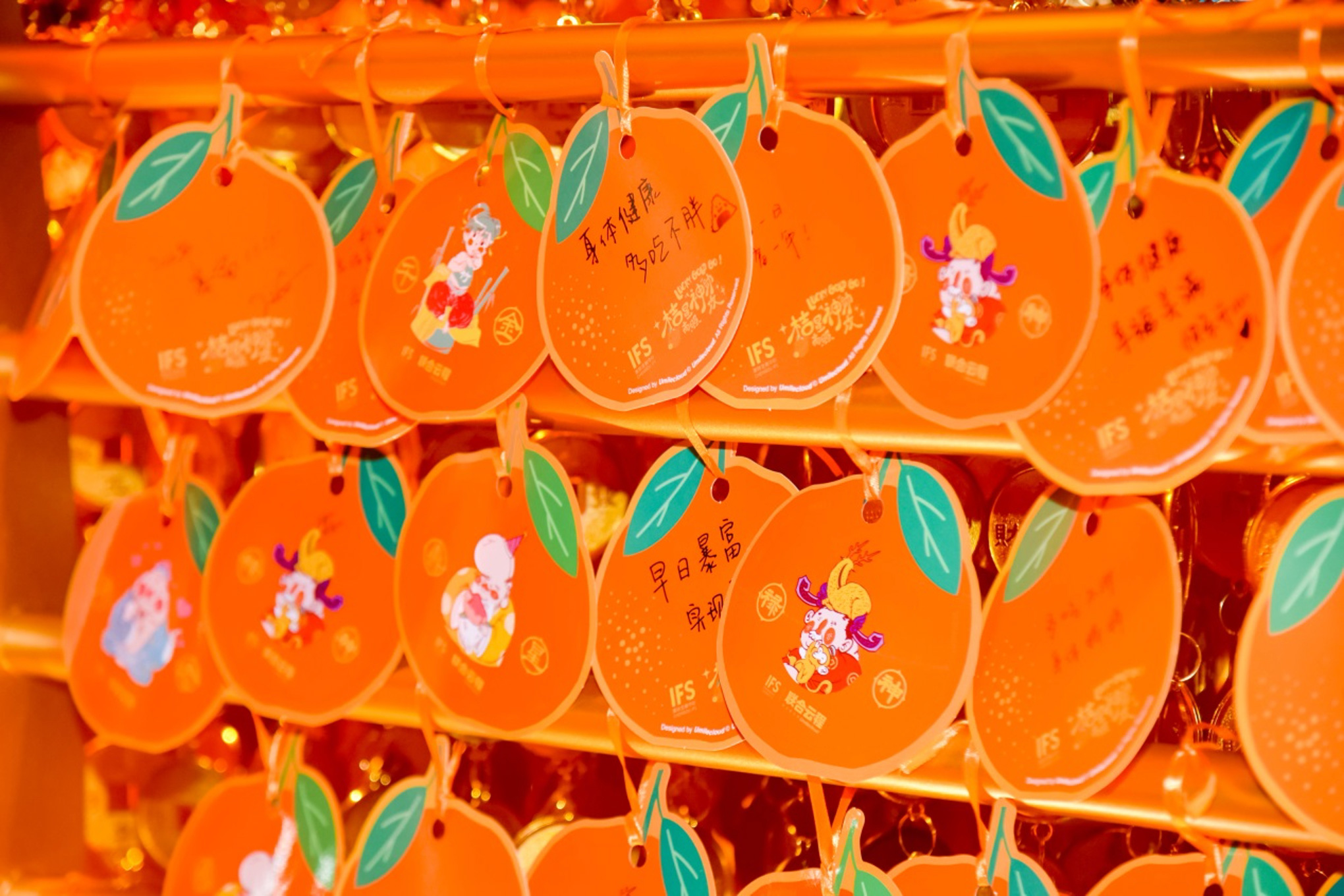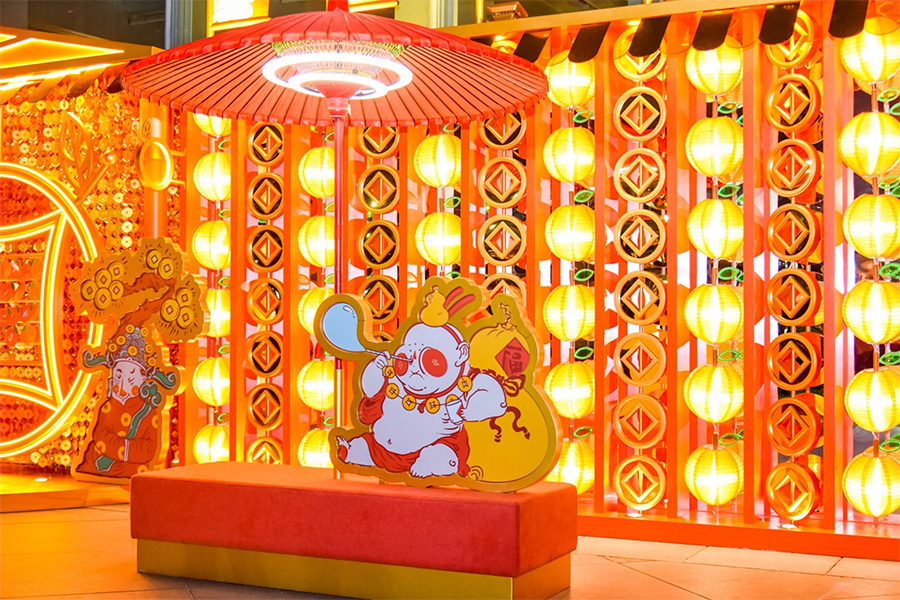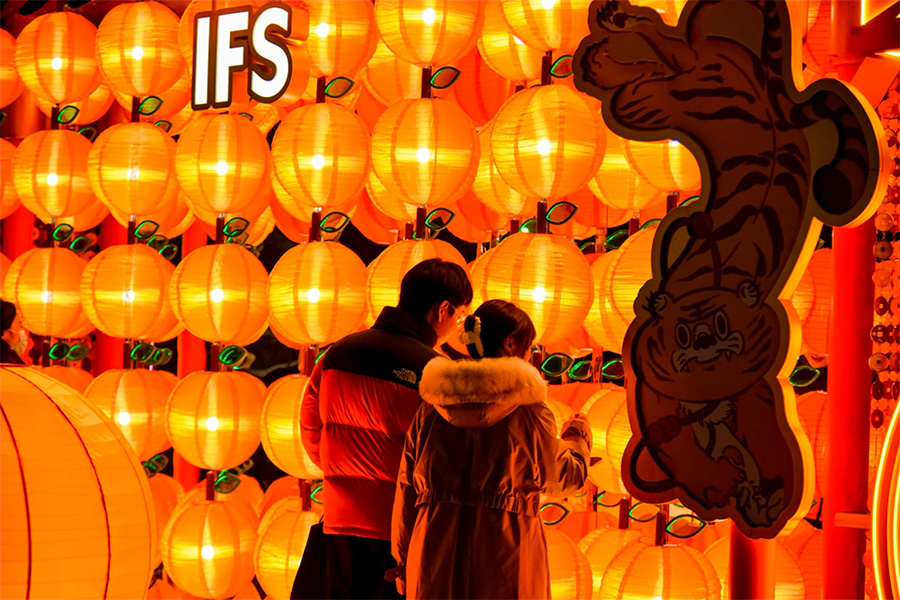 At the same time, Chengdu IFS Spring Festival Art Exhibition – "Open Box Cultural and Creative Works Exhibition" also kicked off on the same day in L7 Art Gallery. The exhibition includes innovative handmade prints for blessing customs, as well as cultural and creative products that combine Chinese and Western styles. Through these artistic creations, the exhibition brings the inheritance and innovative expression of traditional works. It also presents the co-create manuscript of Chengdu IFS and iehooART's "Lucky Gold Go" – the seemed unreachable stereotyped Chinese Gods, can be transformed into lively and vivid IP through iehooART's magic.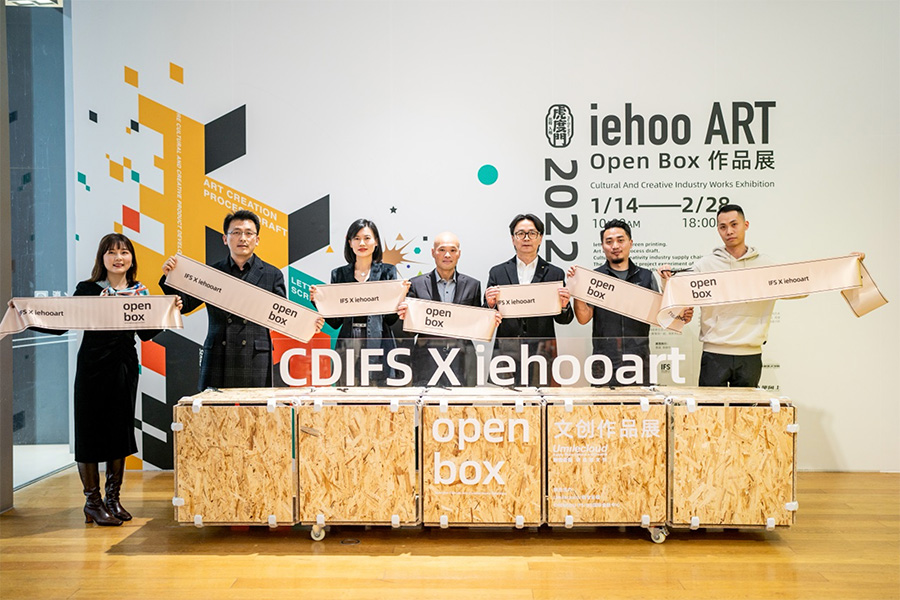 Guests cut the ribbon for the opening ceremony of "Chengdu IFS Spring Festival Art Exhibition – "Open Box Cultural and Creative Works Exhibition"
From left to right: Ms. Yang Cheng, Director of Umilecloud; Mr. Huang Xiang, Chairman of Lu Hai Logistics; Ms. Liu Jia, General Manager of Orthotek Group; Mr. Dawny Law, Assistant Director and General Manager (Operations and Marketing) of Wharf China Estates Ltd.; Professor Zhou Jing-Ming, Deputy Dean of Chengdu Academy of Fine Arts, Sichuan Conservatory of Music; Mr. Zhu Ya-Dong, Creative Director of Umilecloud/Curator of Open Box; Mr. Tang Zi-Cheng, General Manager of Sichuan Linghai Agricultural Development Co., Ltd.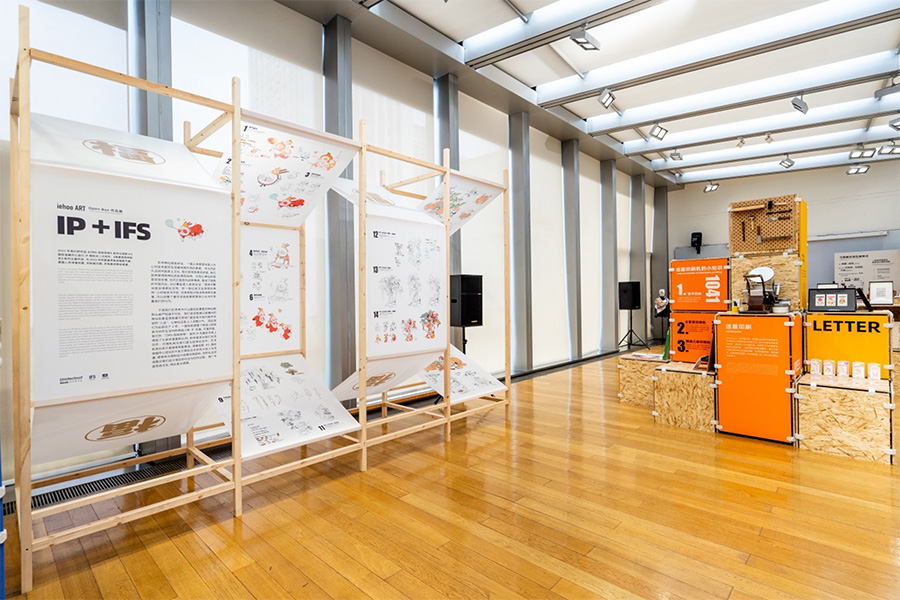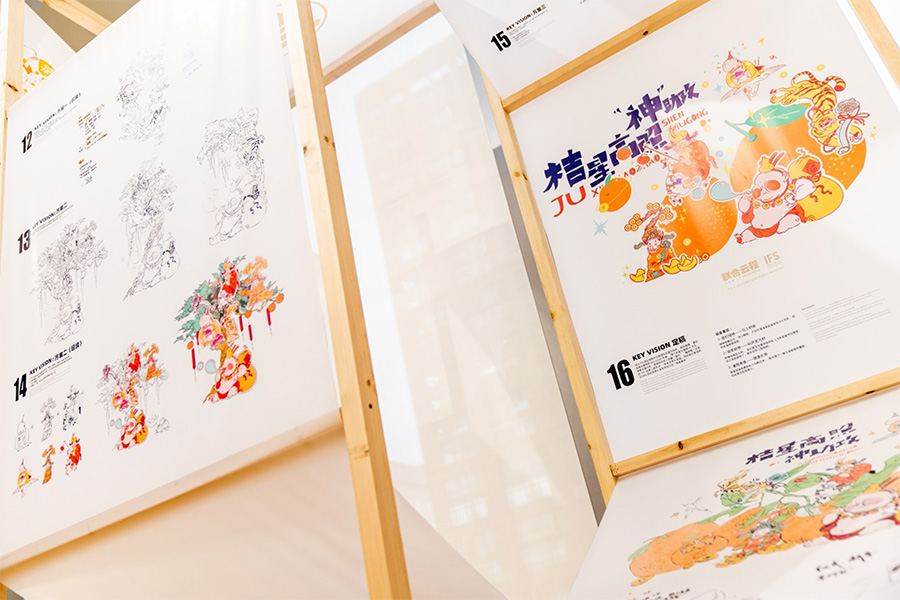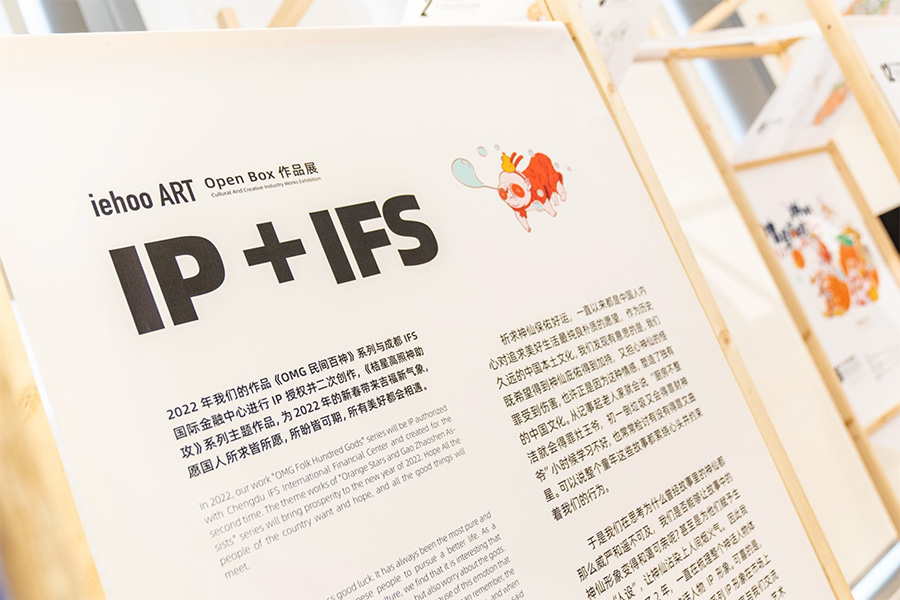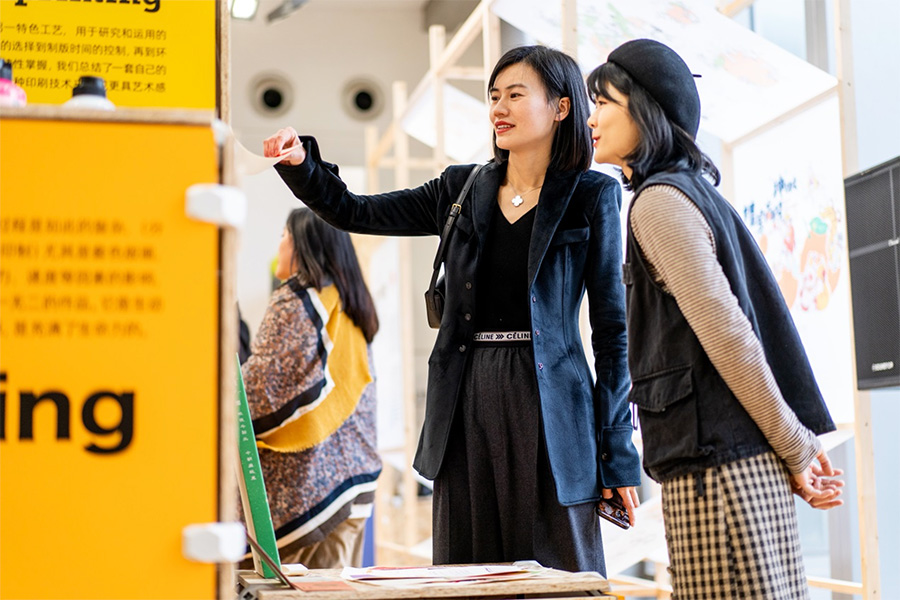 The entire event will continue after Lantern Festival. Public can enjoy not only a fortune-filled New Year's feast offline, but also through an interactive wishing mini-programme to open the door of luck – users can deliver their New Year wishes to "God of Fortune" online , and "God of Fortune" will select the lucky ones to share good luck and happiness to them.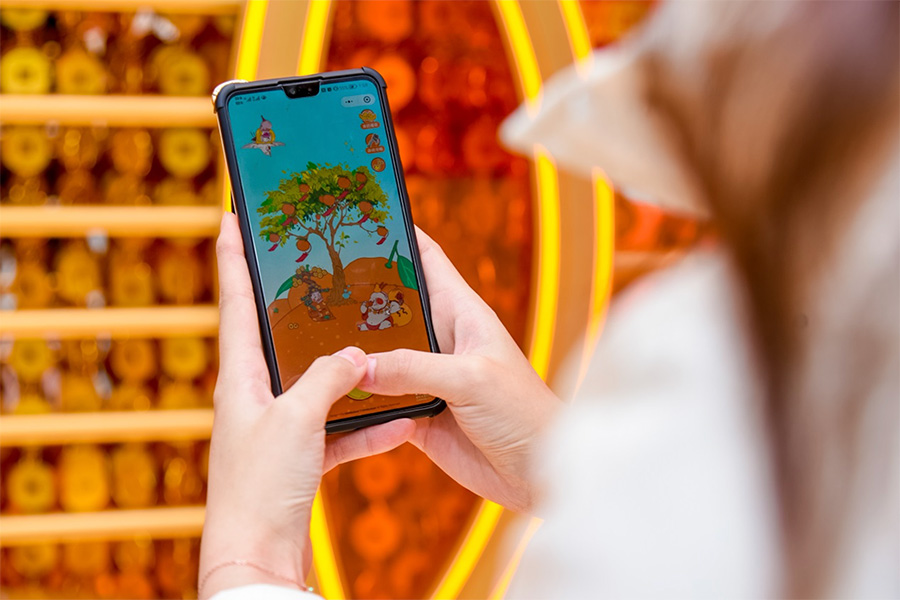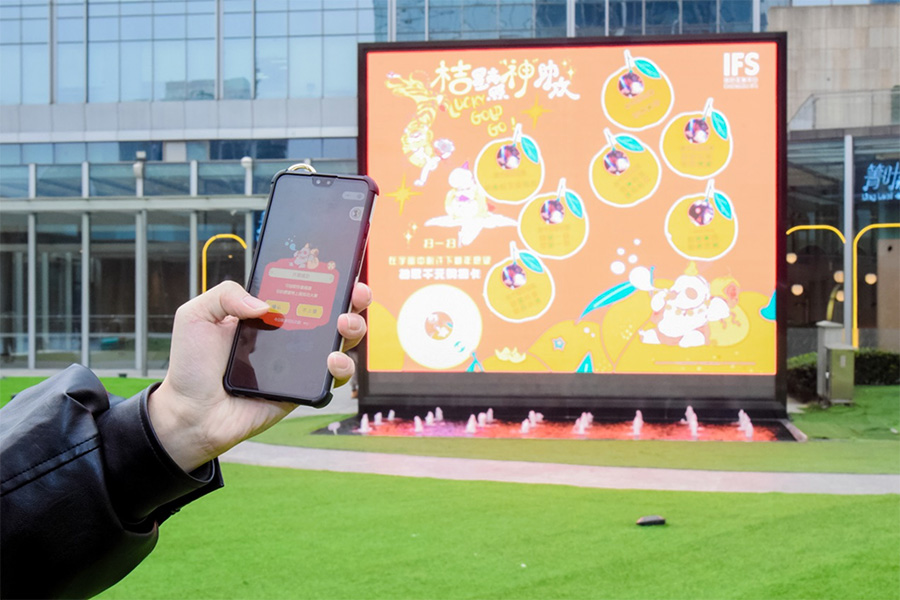 Last but not least, Chengdu IFS has also prepared different limited edition presents – red packet envelops, "Fu" (fortune) character stickers, and Lucky Gold wishing card, to send out New Year's blessings to everyone during Spring festival.