Back to List
Chengdu IFS Launched Magic Wonderland A winter magic wonderland that makes your wishes come true
(November 23, 2018-Chengdu) Chengdu IFS (Chengdu International Finance Square) launched "Magic Wonderland" themed creative event today. With dream-like lights and colorful installations, Chengdu IFS transforms the Antiquity Plaza into a dream world of light and shadow at night, leading everyone on a warm and magical winter journey as we approach the Christmas and Chinese New Year.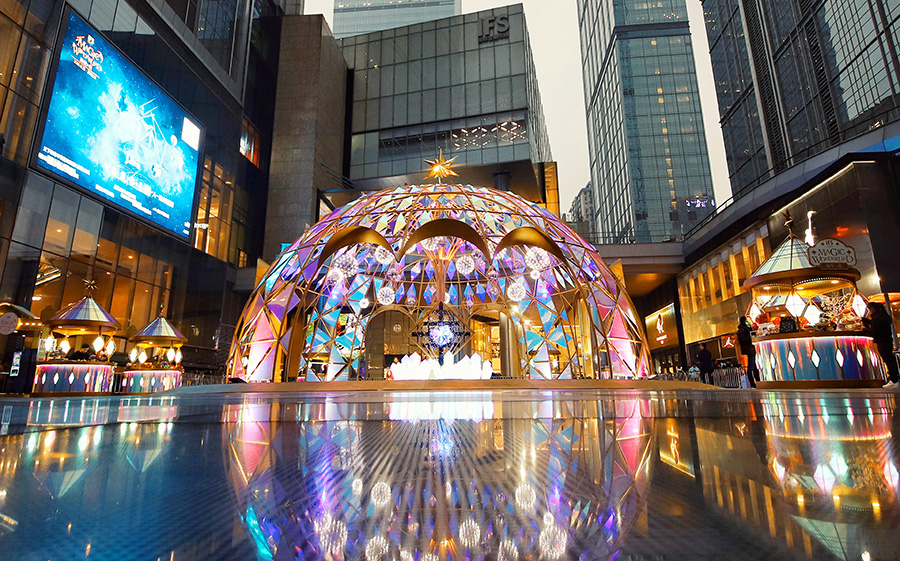 "Magic Wonderland" Launched at Chengdu IFS
A 3D Visual Feast that Presents a Spectacle
This time, Chengdu IFS uses dazzling luminous materials to exclusively create a crystal-clear and colorful "Magic Wonderland" installation, allowing the general public in Chengdu to view the projected stars, the beautiful starry sky within reach, and experience a variety of dream worlds at once.
The "Magic Wonderland" installation consists of two themed scenes, "Bright Galaxy" and "Wish List", which use 3D holographic projection technology to present a dreamy scene and the wish list of everyone so that they can feel the wonder of being surrounded by beautiful vistas. The "Daily Wishing Moment" allows visitors to make wishes and pray for their dreams to come true in the "meteor shower", creating a warm atmosphere in the winter. In addition, visitors can also scan the QR code and login to the H5 program "Magic Star Wish" to make their wishes with their own voice messages and send them to their loved ones. The voice messages can also become stars to light up the magic starry sky.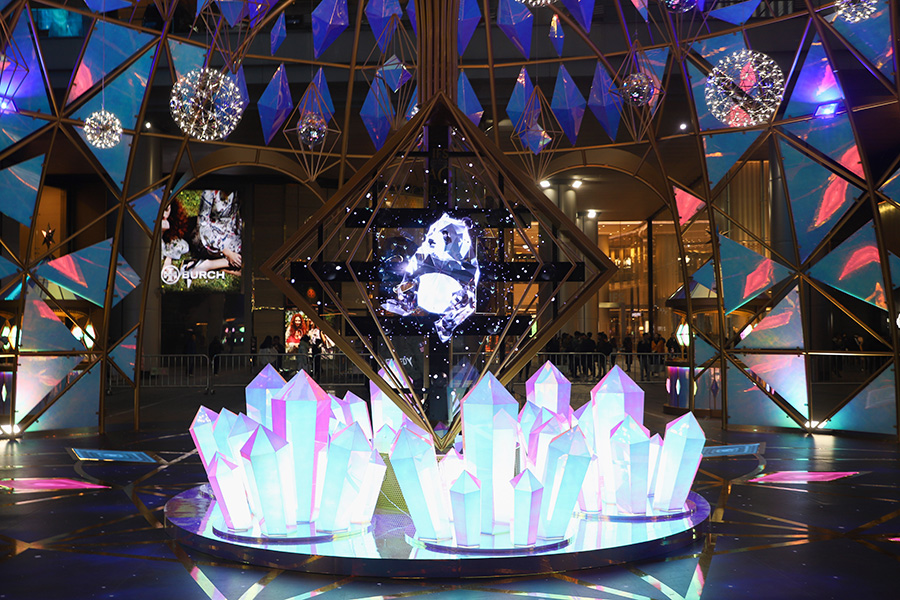 3D Holographic Projection Presents a Dreamy Scene
Star Bazaar That Kicks Off the Sweet Season
At the same time, Chengdu IFS will open the "Star Sweetness Bazaar" and "Star Goodies Bazaar" outside the "Magic Wonderland" during the event, providing colorful desserts and hot beverages from Godiva, Gentle Marble, VINOTEKA, Dough Collection, GELATO DI NATURA, Chaumont etc., as well as other brands' exquisite products, to awaken the taste buds with sweetness and fulfill the wishes with delicacy, bringing romance and love to the chilly end of the year.
The "Star Sweetness Bazaar" Brings Warmth in Winter
Multiple Interactive Surprises for a Warm Winter Together
Until January 6, 2019, a series of colorful activities will be in full swing. During this period, Chengdu IFS will launch "Star Painting", "Star Photography", "Star Paper DIY", "Star Magic" and other workshops for everyone to create their own starry sky, as well as a wonderful Christmas parade for them to spend a warm winter day with many surprises and wonders.
In addition, Chengdu IFS has joined hands with Chengdu Economic Daily and Sichuan Airlines to launch the third season of "Santa Claus Knocks on the Door", setting up a lovely Christmas magic mailbox at the Antiquity Plaza. Children in Chengdu can deliver their Christmas wishes to Santa Claus through postcards and have a chance to win a flight to Scandinavia to visit Santa Claus Village and meet the legendary Santa Claus face to face. On Christmas Eve, Santa Claus from Northern Europe will reach out to Chengdu children through the LED screen at the Antiquity Plaza and present his Christmas blessings.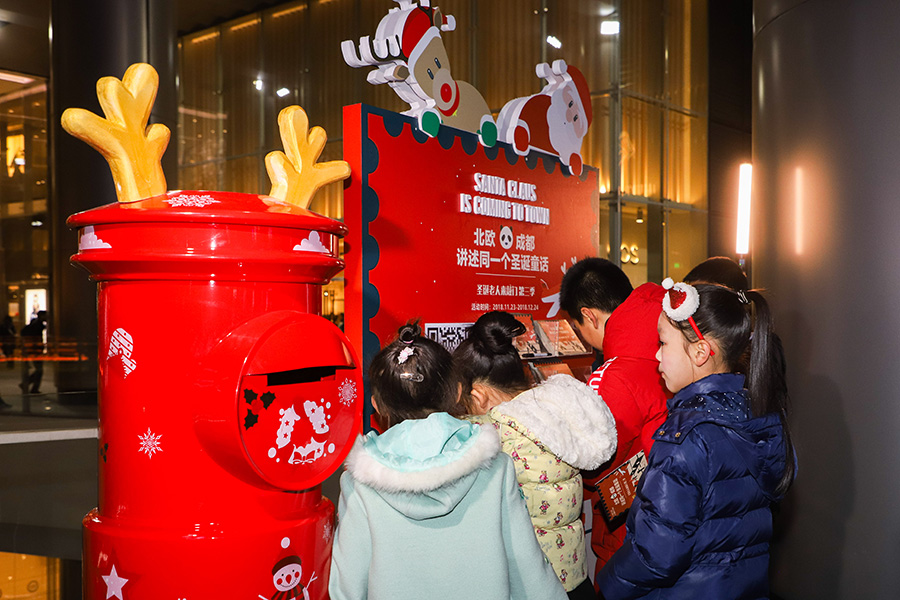 Christmas Magic Mailbox Helps Deliver Christmas Wishes
Exhibition details
Theme: Magic Wonderland
Date: November 23, 2018–January 6, 2019
Venue: The Antiquity Plaza, Chengdu IFS
-End-